Today is the Spring Equinox marking the beginning of Spring. It's a little early, but now that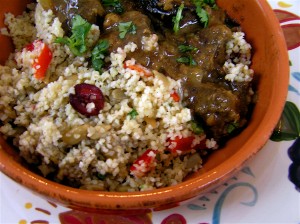 my new marker for planting seeds, St Patricks Day, has passed I'm pushing my first lettuce seeds into the ground. 
When I'm asked what I miss most about my home country, aside from the obvious, is the physical landscape. In Chicago, I appreciate the expanse of looking out over Lake Michigan, it is a close reminder of the seashore which is perhaps why I instinctively breathe deeply to fill my lungs with the air. I love the natural boundary the lake creates along the eastern edge of the city.
I grew up in an area of significant natural beauty, The Yorkshire Dales, surrounded by verdant hills and valleys carved out by retreating glaciers during the last Ice Age. Hardy sheep meander those valleys mowing as they go, restricted only by the miles of dry stone walling which snake up and along their rough pastures.
It was about this time of year on those pastures that we would catch our first glimpse of giddy lambs, leaping from their grassy springboards. The perfect time to sample fresh sheep milk cheese, the seasonal by product of the lactating Ewe. Here in Illinois Prairie Fruit Farms produce such cheeses. Just as the patterns in nature convey seasonality,  choosing our products mindfully ensures a balance in our physical environment too.
It's no surprise that roast lamb was a menu item at many a Sunday dinner table, and frequently at Easter and religious holidays. Since Spring lamb isn't available until May or June, choose Australian or New Zealand lamb which has been pasture reared under prime summer conditions. If you are conscious of your food's air miles, then you can substitute more local dark chicken meat for the lamb.
Ingredients
2 tbsp flour
1 lb boneless, cubed lamb
3 tbsp olive oil
1 chopped onion
4 cloves garlic, smashed
2 tsp fresh ginger, minced or 1 tsp dried ground
1 tsp ground cinnamon
1 tsp cumin, ground
1 tsp coriander, ground
⅛ tsp saffron
½ tsp black pepper
2 ½ cups low sodium chicken broth
6oz / ½ packed cup prunes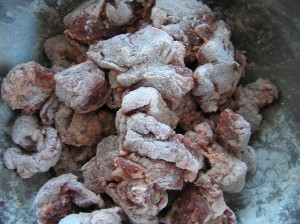 Spoon the flour into a bowl and toss the lamb ensuring it's coated evenly.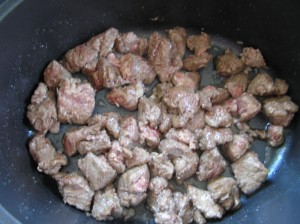 Heat the olive oil on a medium heat in a heavy bottomed skillet. Add the lamb cubes and let it saute so you can hear the sizzle and see it begin to brown. Stir the meat after 2 minutes and continue to brown for a further 2 minutes.

Prepare the spices and add to the browned lamb with the chopped onion and garlic. Mix and cook for further 3 minutes until the onion begins to soften.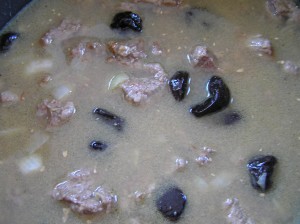 Transfer to your slow cooker and stir in the chicken broth and prunes. Set to low for and cook for 6-7 hours.
Serve with couscous, lemon juice, olive oil topped with pistachio nuts or sunflower seeds.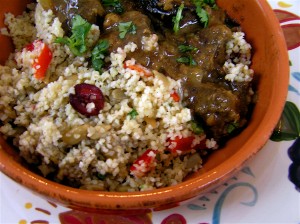 Looking forward
Pulled Pork – do you favor a North Carolina vinegar sauce or the sweeter style? Find out what we've gone for next week.
Zen Toolkit
To make couscous there's no need for a long cook time or any saucepans, simply pour freshly boiled water over the couscous in a bowl, add some salt and cover with a plate. Leave to steam for 5 minutes then fork through and add your olive oil and lemon juice.
Zen Moment
"He made all countries where he came his own."
-John Dryden